This week kicks off the VERY FIRST Grace + Fire Letter Swap! ❤ I have wanted to do something like this for quite some time, so I am beyond excited that the Collective members who were in the October UNFOLD session are piloting this. This is by no means an elite letter writing club! I plan to extend this to our full Grace + Fire Collective for the next round, but starting with a smaller group will be a good way to smooth out this new process.
As we New Englanders gear up for colder weather, hectic holidays, and potentially snowballing grief and fear during this next season during a pandemic, I wanted to offer a simple, super low cost, joyful means for folx to connect to one another meaningfully and mindfully. This has also grown into what will become a Hygge in Quarantine blog post series. Couldn't we all use a little more hygge right now?
For those of wishing to send your own letters, here are some of my favorite resources. Inspiration, tips, and free printable templates. Enjoy!
Pendoora Glass Dip Pens – This gorgeous array of glass pens for when you want to treat yourself, when you're seeking a little bit of magic, or if you just love beautiful (or "Ugly"!) things.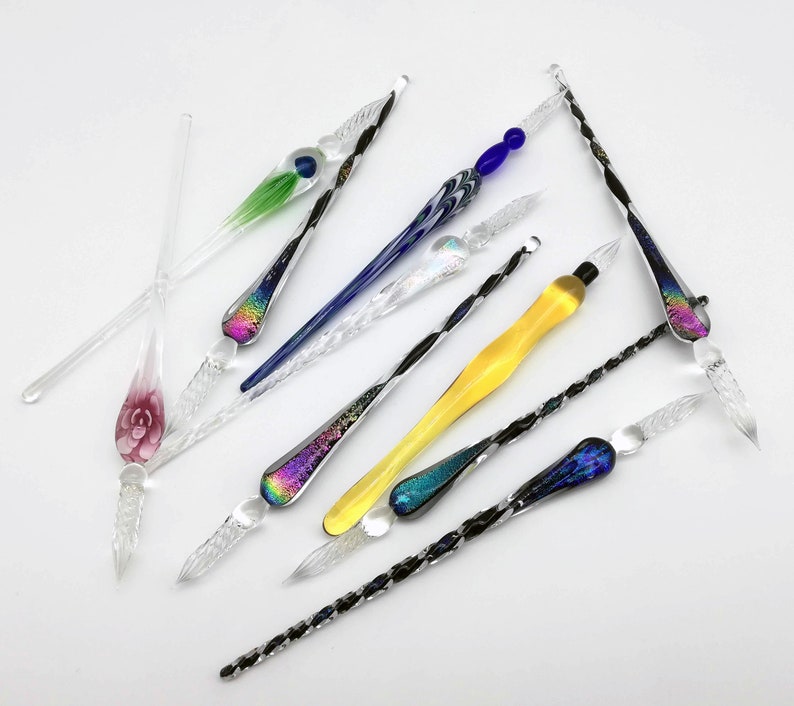 I hope you can find a few quiet moments – maybe with some music, a favorite warm beverage to sip, a beautiful view – to send out a little piece of your soul to someone you care about. Happy mailing!